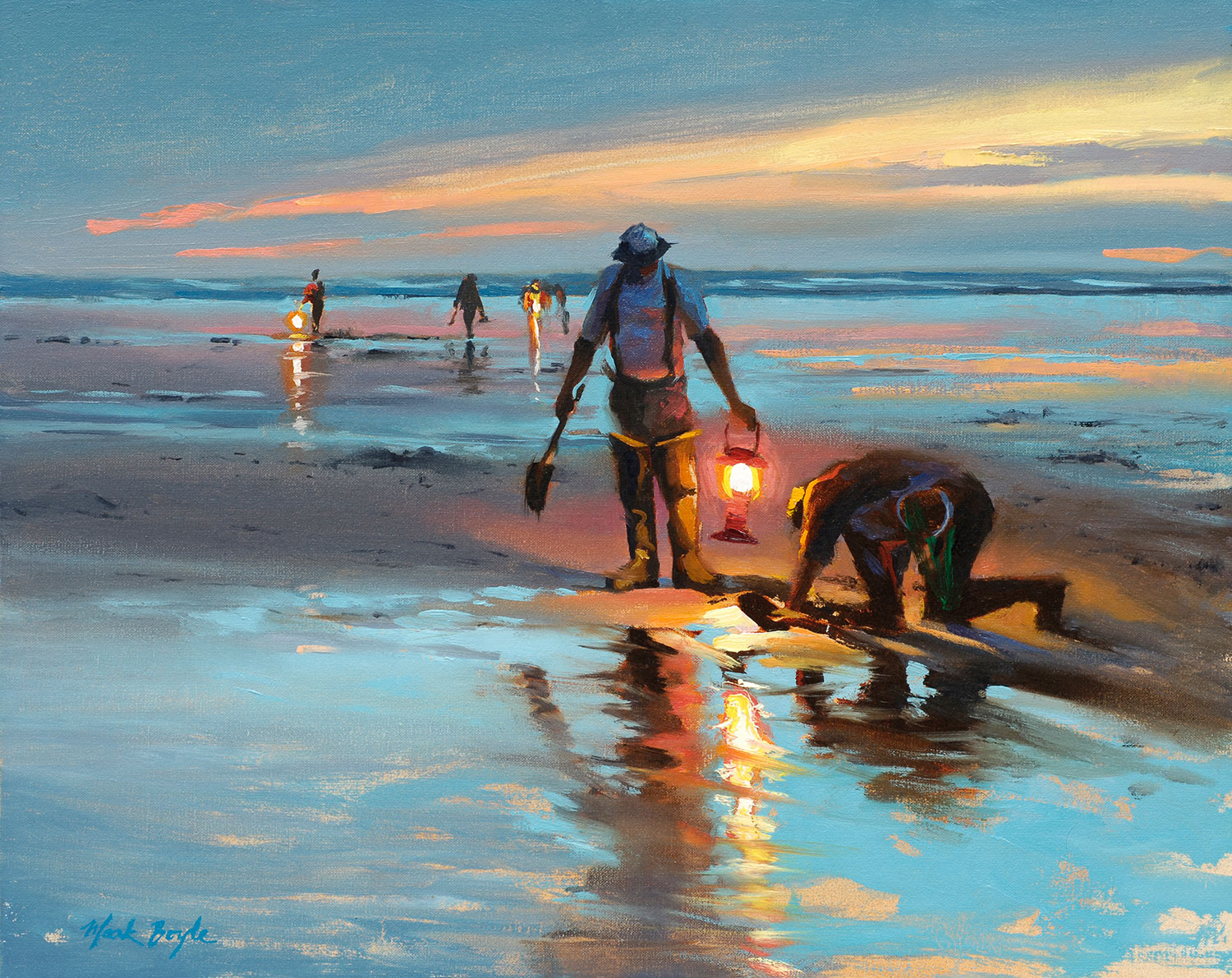 "RAIN SOAKED"
Exhibited in California Art Club Gold Medal Exhibition April 9-30, 2017. I was intrigued by the multi directional White light emanating from clouds during a rain squall while on the Pacific Ocean. This family was out digging for clams and wore bright Red, Pink, and Blue rain gear. The Yellow glove added another spot of color. Falling streaks of rain were used to break up random edges. The rain fall effect I created by scraping the sharp edge of a palette knife vertically. Working wet into wet reflections in the sand were achieved.
"Heading Out"
One of those beautiful evenings out on the Pacific Ocean razor clamming. Sold
"Clam-digger in Yellow And Red"
*Available* and on view June 5- August 28, 2016. Featured in the group exhibition "Reflections In Water" at St Mary's College Museum of Art, Moranga, CA
"Pacific Beach Nocturne 2"
Sold
I am told a Saudi Arabian collector bought this one.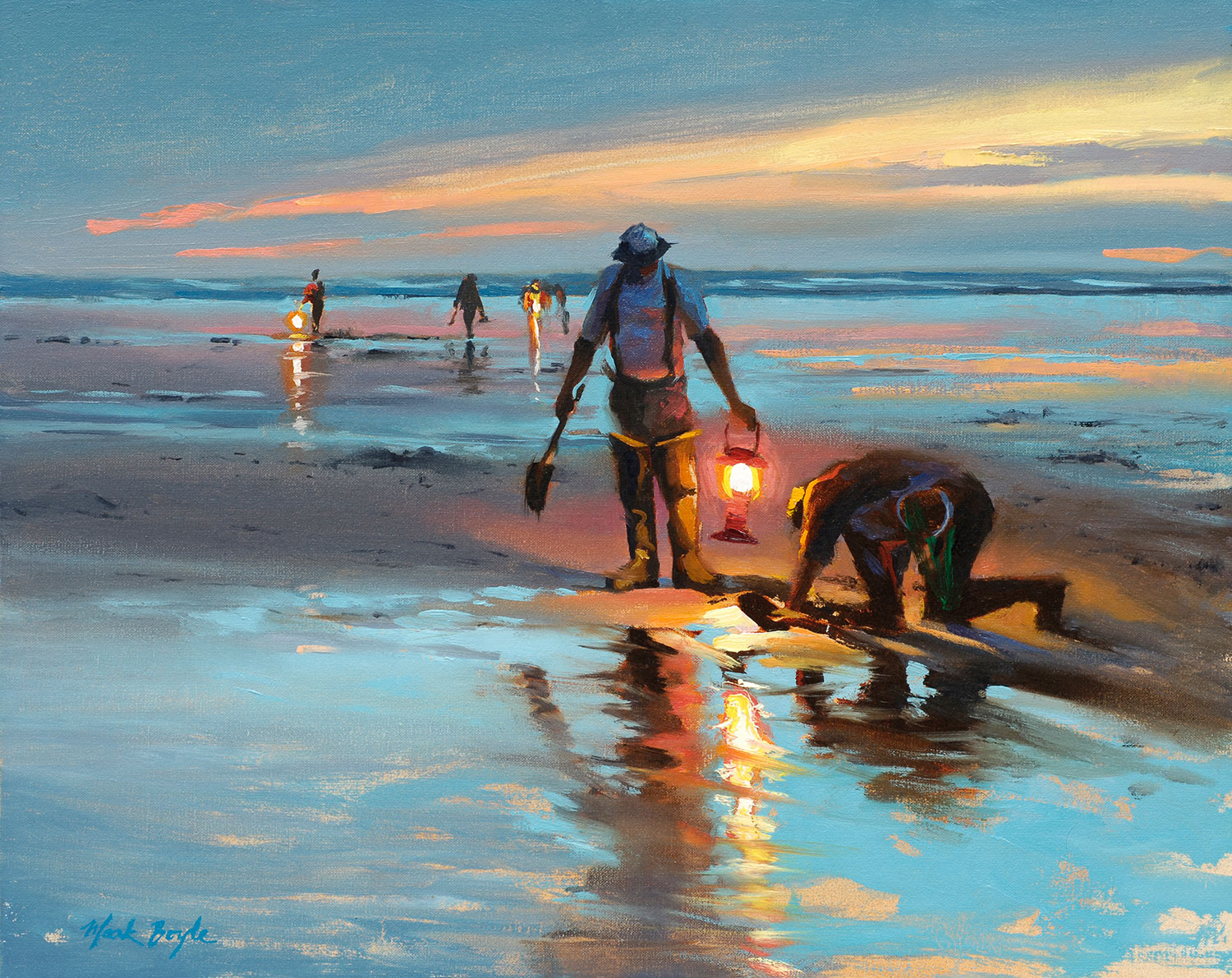 "A Quiet Evening"
SOLD
Featured in Oil Painters of America national exhibition.
"Winter Squall"
Sold
My fishing buddies Jim and Ellis posed for this painting one stormy winter evening out on a dig.