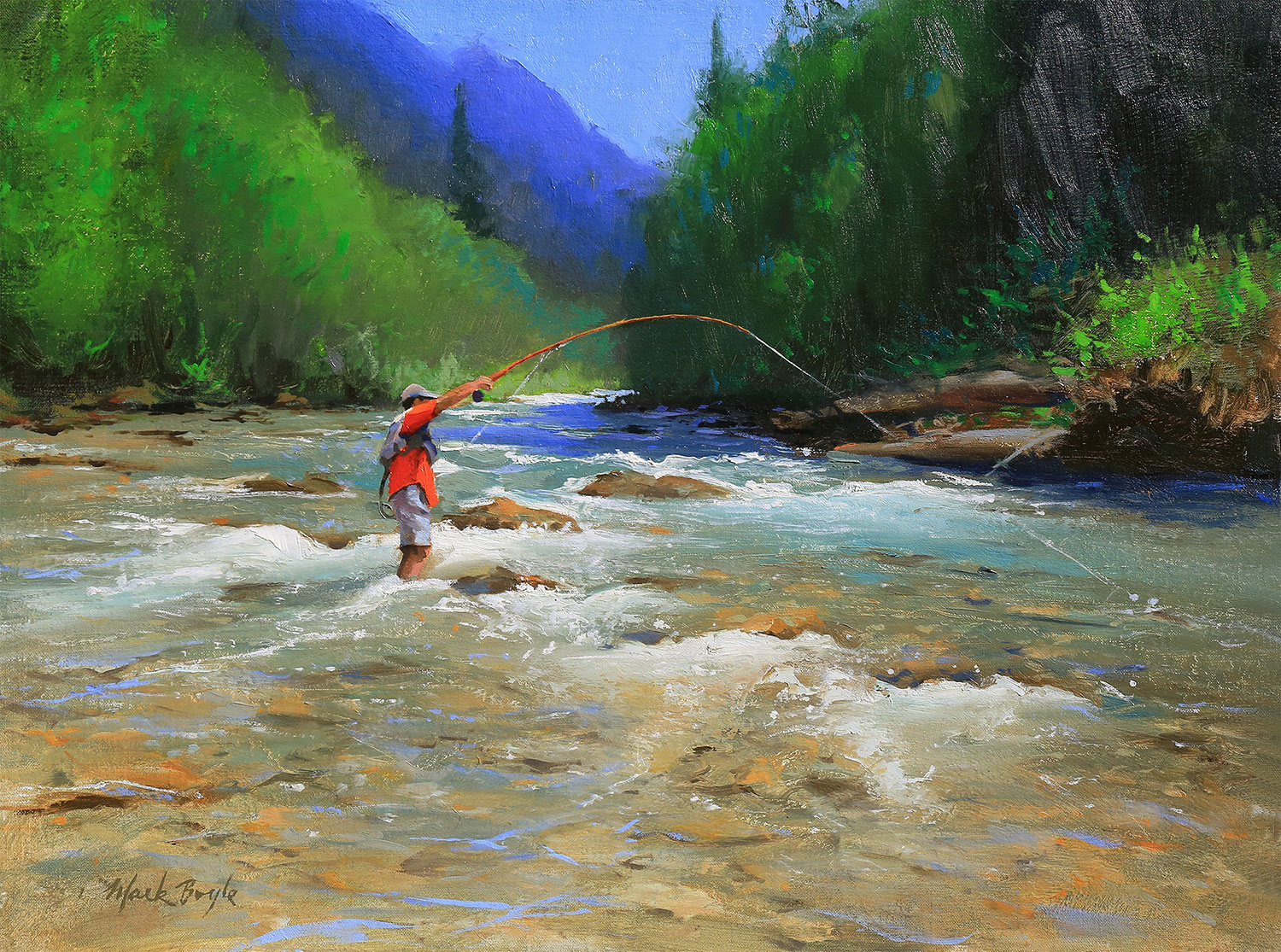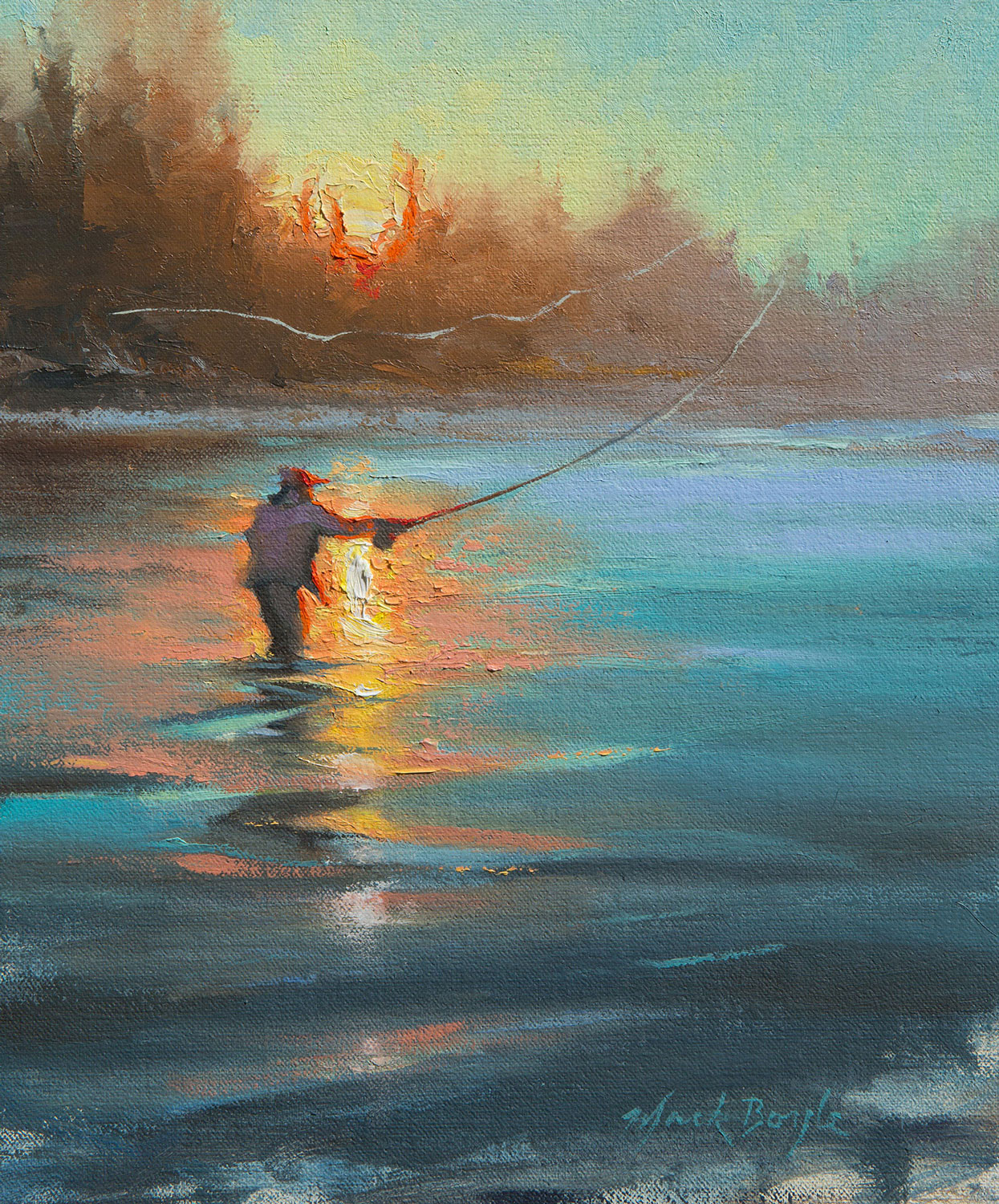 "Barts Riffle"
Featured in 102nd California Art Club Gold Medal Exhibition
"SOCKEYE STUDY"
This painting was a study from life during a trip to Canada. I found a river teeming with thousands of Red Sockeye Salmon where I donned my waders, set up my easel and quickly/loosely painted the colors in both the river and on the fish.
"SOLDUC RAPIDS"
A fisherman standing up to survey the rapids ahead. Olympic Peninsula, Washington State.
"FALL RETURN"
This is a studio piece featuring Sockeye Salmon swimming in Blue Green tinted water.
"SURFACE FEEDING"
While exploring the shoreline of a high mountain lake I spotted this beautiful Cutthroat trout cruising along slurping bugs off the surface.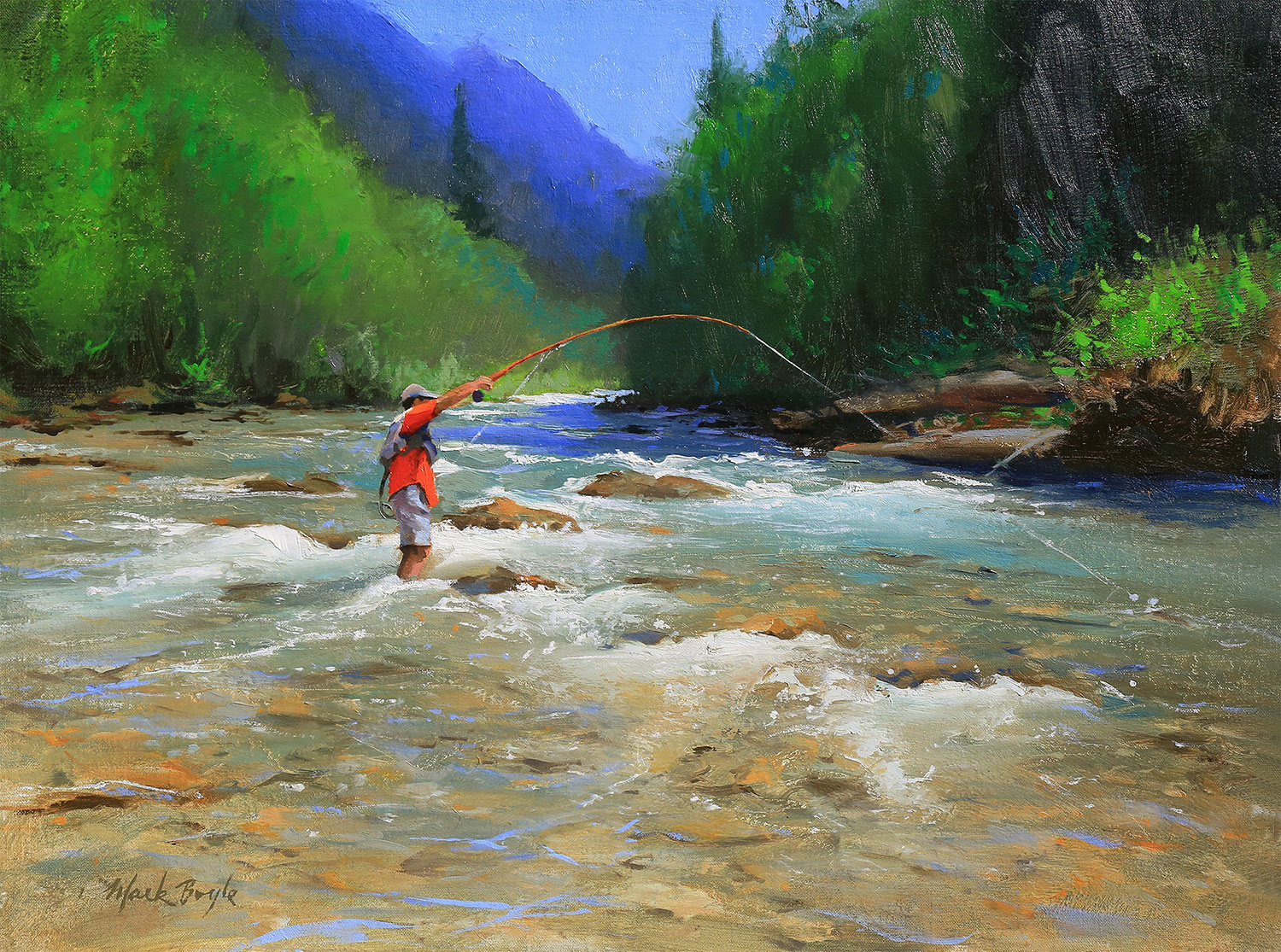 "Fish On!!"
Rainbow trout fishing in Glacial fed waters. This painting sold in the 2015 CM Russell Museum fine art auction.
"Catch and Release"
Sold
Collection of The Bennington Center for the Arts.
"Pan-Fryers"
Exhibited at the California Art Club's 103rd Gold Medal exhibition. Autry Museum, Los Angeles, CA
"Foggy Morning"
Steelheading on the Olympic Peninsula with steam rising from the river one sunny morning.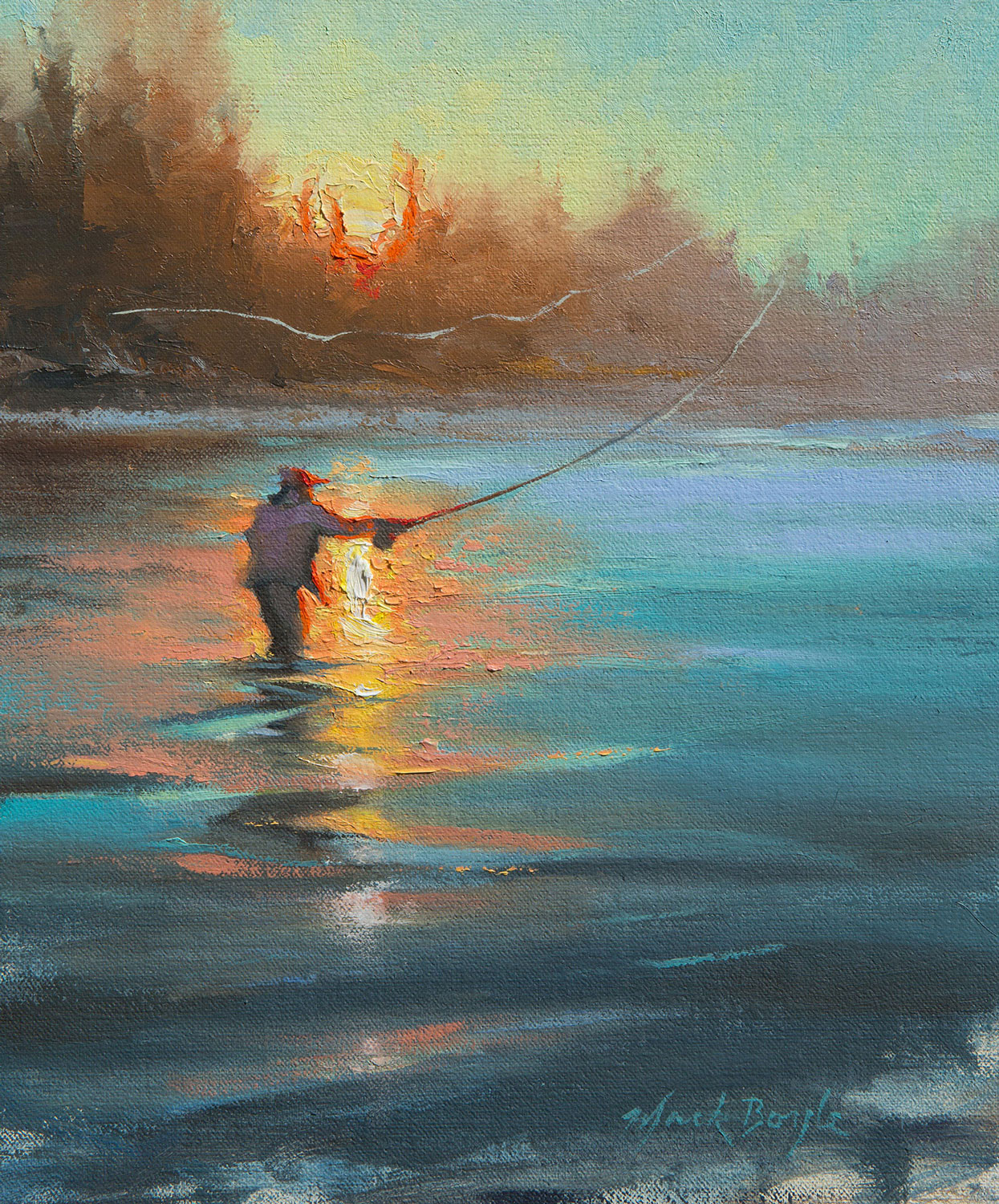 "Sunset Flycast"
SOLD
Inspired by the end of a beautiful day fishing on the river. Just the quiet swirling ripples as one wades the current.
"Pristine Waters"
One of my favorite secret dry fly fishing steams in the Cascade Mountains. Its meltwater formed by high mountain glaciers.
"Above The Crescent Hole"
Steelheading on the Olympic Peninsula. This painting sold in the 2016 CM Russell Museum live art auction.